*This post contains affiliate links, in which I make a small commission off of. I only recommend products I use and love!
Are you struggling with damaged, dried up hair? If you've been on the market for a new shampoo and conditioner, you may have come across Function Of Beauty. This clean beauty company specializes in personalized hair care. Honestly, they're pretty damn cool. Read on for a full review!
I first came across Function of Beauty via a recommendation from my best friend. She claimed that her new shampoo and conditioner had revived her curls, and added moisture. She was not wrong! Her hair looked AMAZING. I immediately ordered my own shampoo and conditioner.
---
Before we get into the goodies, let me tell you a bit about this company.
As far as 'clean beauty' goes, Function of Beauty's ingredients all must pass the European Union safe cosmetics regulations and 26 checklist items, be 100% vegan, non-toxic, cruelty-free, and (a majority of the time) reasonably sourced.
Function of Beauty is also a member of PETA's Beauty Without Bunnies program, meaning they do not use any animal ingredients or animal by-products in their formulas, and they do not test on animals at any stage of product development. Amazing!
---
What is Personalized Hair Care?
The way this brand 'personalizes' their hair care is with a super quick quiz. You start by selecting what your current hair problems and future hair goals are. I picked shine, volume, replenish, deep condition, and strengthen. You then pick the scent, color, and name of your shampoo and conditioner. They formulate it just for you! The quiz is quick, easy, and kind of fun!
Does it Work Though?
A little back story; before I started using Function of Beauty my hair was very damaged and depleted. I had been bleaching my hair for my whole life, and it was in need of some serious help. My hair was coarse, dry, and the ends would break off whenever I brushed my hair. Nasty.
After the first use, I knew this stuff was legit. My hair immediately felt smoother and wasn't tangled up. After a couple more uses, I could tell my hair was getting stronger and thicker. I was so impressed by this brand.
Even after over a month, I still have over half the bottle left. It's definitely a brand where you can use a little bit and it goes a long way.
Since I began using Function of Beauty over a month ago, my hair has changed quite a bit. First of all, no more straight, dull hair! My hair now has its natural wavy texture back. It's shiny and smooth, and most importantly, it's healthy again!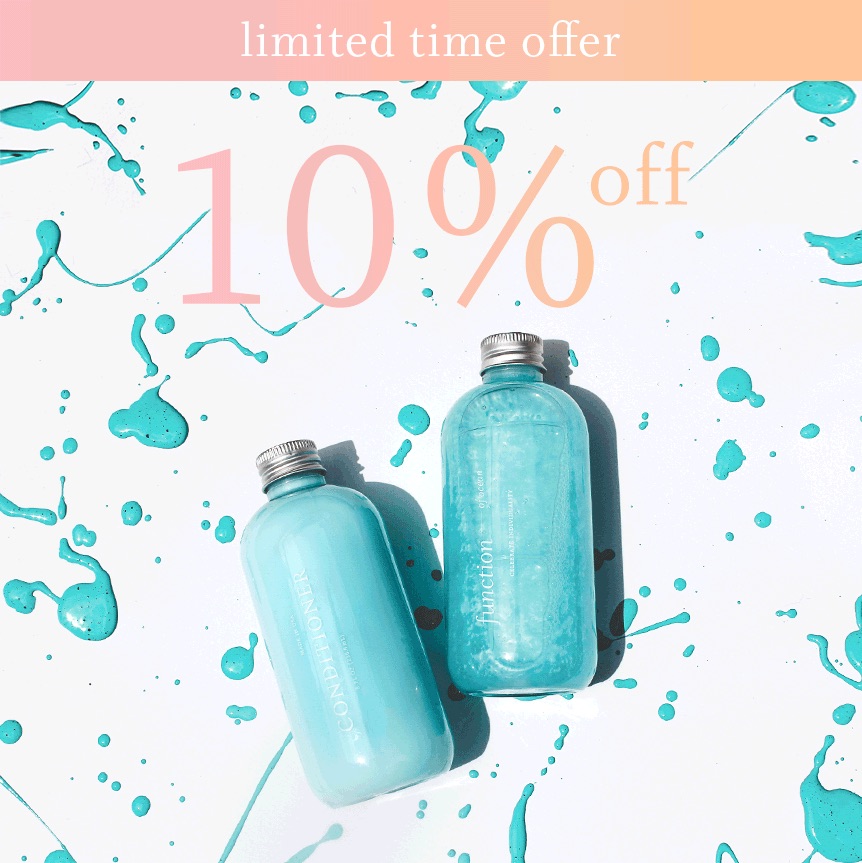 Best Brand Ever!
So yeah, I basically fell in love with Function of Beauty. I love that it is formulated just for my hair and I can actually see the results. My boyfriend loves the smell (I picked lavender) and I love using a brand that is clean and cruelty-free. Overall, I think Function of Beauty is definitely worth it.
Try it for yourself, and let me know how your hair transformation goes!